Awards & Timing
---
Capital Road Race Management is the official timing company of AR50. We will be using the ChronoTrack B-tag timing system. You must wear your B-tag on your shorts or singlet. If you do not wear your B-tag following the instructions, you will not receive an official time nor be eligible for an award. Please read the B-tag instructions here.
If you are competing for a top 3 overall award, please line up in front as you will be scored on "gun time." All age division awards will be based on chip time.
Please seed yourself accordingly at the start. If you are not running a 6 minute pace, please do not line up on the front line.
Overall awards will be given to the top male and female.
Age group awards will be given to the top 3 in each ten year age division for both male and female.
All official finishers (under 14 hours) receive a Finisher Athleisure Lightweight Pull Over Embroidered Hoody. You will be presented with your finisher's jacket when you cross the finish line.
A reminder that while we must order the jackets well before the event, we will do our very best to insure that you receive the jacket size you requested. If you are not happy with the way your jacket fits, you must wait until the event is over before we can exchange your jacket for a different size if the size is available. Shirts can be exchanged for a different size at the finish line, depending on availability.
Spirit Awards
Various spirit awards will be presented to a runner who demonstrates courage, determination and the "spirit of having fun" while en route to the finish line.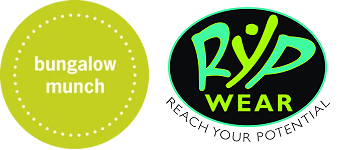 Roctane Express Ticket Contest
Win a FREE entry into the 2023 race!
Must be running the entire AR50 event to be eligible. Contest will start at Granite Bay. Aid stations included are Granite Bay, Horseshoe Bar, Rattlesnake Bar, Dowdin's Post, Last Gasp.